From Student to Professional
Lee's is your FULL SERVICE EXPERT music store. Come down and see our HUGE array of products. We can help get everything you need: Repairs, Music Lessons, Audio Visual services and Backline.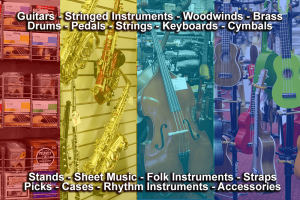 ---
Repair Services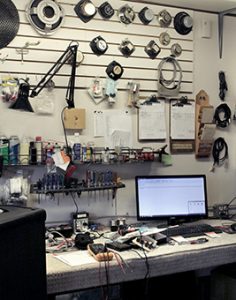 Is your instrument or electronics in need of repair? Our EXPERT repair division has over 50 years EXPERIENCE. Trust your baby to Lee's Music.
Electronic Repair
Hot-rodding tube amplifiers, sound system repairs
Guitar Repairs & Luthier Services: Includes re-frets, Refinishing, neck and body repair, adjustments, pickup installation and bridge replacement
Violin, Viola, Cello and String Bass: Bridge replacement and adjustment, Re-string with Super Sensitive or Thomastik strings and adjustment
Drum Repair: Tune up, re-heading, change snares and mountings.
Repair Estimates: 250-374-6683
At Lee's Music we NEVER go over our estimates.
---
Music School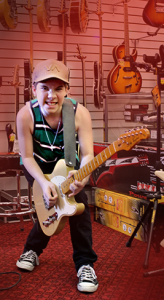 Let our experienced teachers help you to get everything you want out of your instrument. Go to the Lessons page for more info on the teachers, curriculum, rates, etc.
---
AV Services
Lee's Music Audio Visual has been a supplier of the highest quality equipment and technical services since the early 70's. Our experience is second to none and we are proud to employ leading industry professionals in all areas of technical expertise from lighting/video design, event planning, sound reinforcement and conference management. For more information visit our Lee's Audio Visual site.
---
Backline Services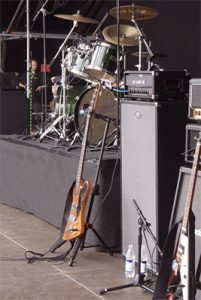 Backline equipment includes both amplifiers and instruments, from guitars and bass guitars, to keyboards and organs, to drum kits and various percussion instruments.
Backline equipment can be rented for touring or studio use. For more information visit our Lee's Audio Visual site.